Auto (and Other Vehicle) Insurance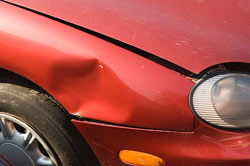 Motor vehicle insurance is required of drivers in virtually every state (though the regulations differ). In Ohio, you are required by law to carry a minimum of coverage on your vehicle. There are, of course, many options that comply with the law, and those options become even broader when you consider the type of vehicle you drive and the kind of driving you do!
When you speak with one of our agents about auto insurance, we'll learn more about you and your personal or business needs. We will then be able to recommend choices that meet state requirements while considering your own individual circumstances and needs.
Request a Quote
Complete and submit the following information, and we will contact you with your options and our recommendations. All information is required.